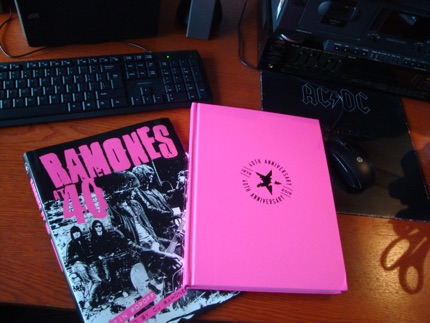 Ramones at 40 is my hard cover (with dust jacket hiding a hot neon pink cover!) coffee table book celebrating the 40th anniversary of the earth-cracking first punk album, Ramones – Ramones, an album so good they hadda name it twice.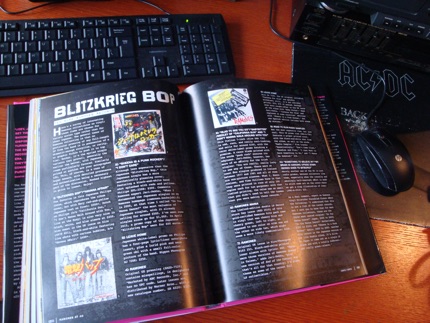 Exquisitely designed with a ton of live photography and memorabilia shots, Ramones at 40 is the first Ramones book to go through all the records chapter by chapter. But that's not all, providing respite from the scholarly purview (!), are topical features on anything from collectibles to the album covers to riffs on CBGB, Toronto, Punk magazine... you name it, a punk potpourri of ways to celebrate America's beloved punk icons.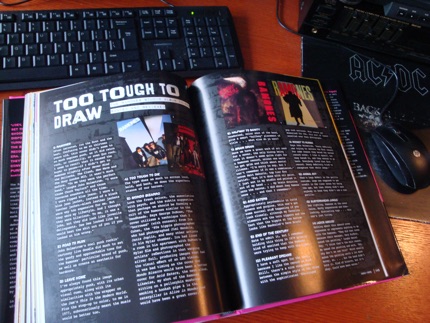 A forward by none other than CJ Ramone kicks things off, and then we're off on a sumptuous 208 large format pages of premium papered punk celebration, punctuated by the wise words of the folks who were there to experience the band firsthand.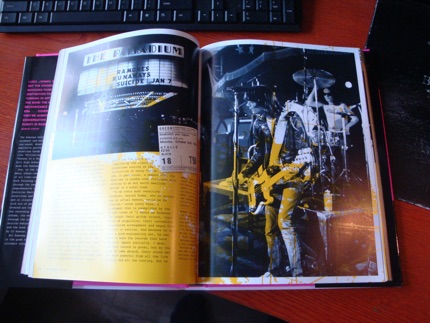 To order, please proceed to Amazon

Email me at martinp@inforamp.net with any further questions, and see www.martinpopoff.com for descriptions, cover art and ordering info for my other available 30 or so books.